The month of May carries with it an atmosphere of festivity and joy each year. Firstly, it is celebrated as Child's Month. And coupled with that is the anticipated Mother's Day. 
Mother's Day is a pretty significant time at Ebenezer. Every year, the men of Ebenezer fund and stage a special surprise function for the women.
This year's activity was no less. Sabbath, May 12, saw the men standing out again! After a wonderful Sabbath School, Praise & Worship Service and Sermon, the secret plan took form. 
Tables began to be arranged; balloons, fabric and flowers added a pleasant hue; the scent of food and pastries tantalized the air; and background music could be heard -all adding to the excitement of the Ebenezer ladies.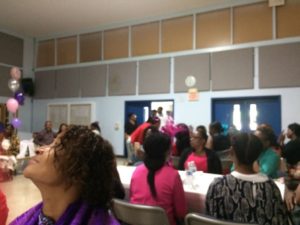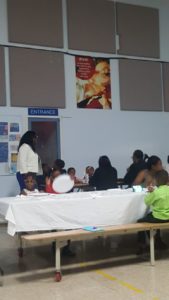 The rest of the memorable early afternoon passed with candle light dining; toasts and live vocal music from several men; and handing out fresh roses.
Now, we know that the Ebenezer women always express their gratitude when Father's Day comes around in June. So let's wait and see!