Ebenezer Celebrates Mental Health Day
The Adventist Health Message continues to been a powerful testimony in the lives of many. Through obedience to its principles, many lives have been improved. Its dimensions entails more than just the physical.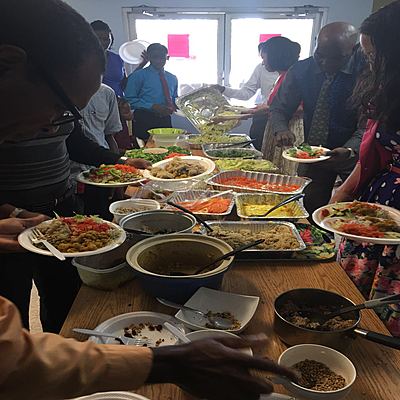 Here at Ebenezer, we endeavour to be living examples of the truth we proclaim.
On Sabbath, April 7, 2018, we demonstrated the essentials of good nutrition and mental health. The midday sermon was very rich and insightful. Delivered by our dear Elder Sashoy Duncan, we leaned that good mental health involves many factors. We learnt that we all suffer some form of mental health at some points in our lives. Her message cleared a lot of myths about mental health, and removed some of the stigmas that many of us previously held.
After our spiritual meal, we were treated to delicious lunch and dessert -comprising vegetarian delights. We are truly grateful for the work of Sis. Deon Thaxter and others who made it all possible.
The Adventist Youth Programme was in the form of panel discussion. The congregation was really engaged as the panel shared scientific data and real life examples. This drew to a close another power-packed Sabbath Day programme at Ebenezer SDA.